2020 AMEC Excellence in Dispute Resolution
Kim Deck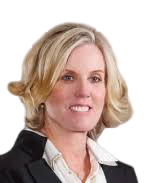 Since 1998, Kim Deck has been a full-time mediator who specializes in resolving almost every type of employment dispute as well as breach of contract, entertainment and emotionally charged matters. She has successfully settled the vast majority of the more than 4,000 cases she has mediated. She also serves as a neutral fact-finder, conflict resolution coach and trainer for a variety of organizations. Kim receives high praise from both plaintiff and defense counsel for being open-minded, objective, responsive, and tenacious in facilitating settlements. Litigants often comment on her personal concern for their clients' interests and feelings, her persistence in following up with the parties and her creative solutions in dealing with the issues.
About the Awards Ceremony
The awards ceremony will be held on January 25, 2020 at the Manhattan Beach Country Club.  For tickets visit https://theamec.org/2020-registration/  For further information including sponsorships and table purchases, please contact Aisha Harris (aharris@theamec.org), (310) 432-0550.  An announcement on all honorees is forthcoming next week.
AMEC 2020 Counsel of the Year Awards Honoree Announcement – Kimberly Deck: Excellence in Dispute Resolution