Counsel of the Year
Ana Salas Siegel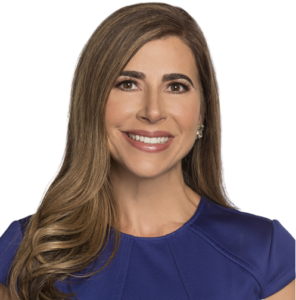 Ana Salas Siegel serves as General Counsel for NBC Universal Telemundo Enterprises and oversees all legal resources, including the division's Business & Legal Affairs team.  As a key member of the senior leadership team, she is responsible for managing the day-to-day operations of the legal department and supervising all legal and business affairs issues impacting the company. In addition to her involvement in strategic planning and overseeing strategic and complex commercial agreements, Salas Siegel works closely with NBCUniversal's corporate legal resources on transactional, litigation and employment law, as well as intellectual property, labor relations and compliance matters. 
Salas Siegel stated, "There is no greater honor than to be recognized by your peers from diverse areas of the entertainment industry."  Southworth added "I am thrilled to join an amazing group of past recipients honored by AMEC." 
About the Awards Ceremony
The awards ceremony will be held on January 25, 2020 at the Manhattan Beach Country Club.  For tickets visit https://theamec.org/2020-registration/  For further information including sponsorships and table purchases, please contact Aisha Harris (aharris@theamec.org), (310) 432-0550.  An announcement on all honorees is forthcoming next week.
AMEC 2020 Counsel of the Year Awards Honoree Announcement – Counsel of the Year: Ana Salas Siegel