2020 AMEC Founders Award
The Honorable Louis Meisinger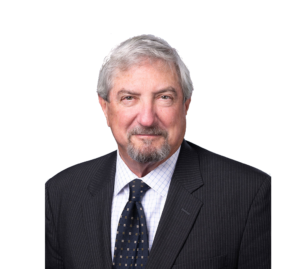 The Association of Media and Entertainment Counsel (AMEC), the leading professional organization for attorneys in the entertainment and media industry, will present the Honorable Louis M. Meisinger (Ret) with its prestigious Founders' Award, recognizing lifelong leadership within the entertainment and media industry. Judge Meisinger will receive the award at AMEC's annual "Counsel of the Year" awards event in January
"Lou has reached the pinnacle of success in every phase of his distinguished legal career," said Bill Simon, Chair of the Global
Entertainment and Media Practice at Korn Ferry, International and AMEC co-founder. "This honor is reserved for industry trailblazers who have had a significant and sustained impact in the entertainment industry and we cannot think of someone more deserving for this honor than Lou."
The 15th Annual AMEC Gala Dinner and Awards Ceremony will be held on January 23, 2020 at the Manhattan Beach Country Club. The
event recognizes the accomplished men and women working as in-house counsels and business affairs attorneys at major entertainment, media and sports organizations, as well as individuals at leading law firms. Past attendees and honorees have included executives from NBC Universal, Warner Bros, Sony Pictures, MGM, Paramount, Electronic Arts, Writers Guild of America, Creative Artists Agency, SAG/AFTRA, Los Angeles Dodgers and Major League Baseball, National Basketball Association, Lincoln Center and many others.
As a full-time mediator and arbitrator, Judge Meisinger is known for his extensive preparation, his honest evaluation of the merits of each case, and his persistent and diligent work with counsel to help resolve disputes in a mutually beneficial and expedient manner. Meisinger's wide-ranging legal knowledge, intellect and experience allows him to bring a unique perspective and approach to every case he handles. Since retiring from the bench, he has specialized in resolving high-stakes, high-value and complex litigation disputes and matters.
Prior to his appointment to the bench, Judge Meisinger co-founded the preeminent media, arts and entertainment law firm Hill Wynne Troop & Meisinger, where he focused on entertainment and complex business matters. In 1998, he joined The Walt Disney Company as executive vice president and general counsel, where he oversaw global legal affairs for five years supervising a staff of 250. Meisinger was then recruited by the international law firm of Sheppard Mullin where he assisted in establishing the firm's Entertainment & Media Group. In 2008, Governor Arnold Schwarzenegger appointed Judge Meisinger as a Los Angeles County Superior Court judge, where he served as a trial, family law and settlement judge for five years.
In accepting the honor, Judge Meisinger stated, "I am most honored to receive this singular recognition from an Association whose membership includes distinguished counsel and business executives from a wide array of entertainment, media and technology companies.  The Association provides a much needed platform for influential executives to address the challenges of a world where intellectual property rights are not universally respected."
About the Awards Ceremony
The awards ceremony will be held on January 23, 2020 at the Manhattan Beach Country Club. For individual tickets visit https://theamec.org/2020-registration/ For further information including sponsorships and table purchases, please contact Aisha Harris (aharris@theamec.org), (310) 432-0550.
AMEC 2020 Counsel of the Year Awards Honoree Announcement – Founders Award: The Honorable Louis Meisinger