2020 AMEC Music Counsel
Susan Chasnov
​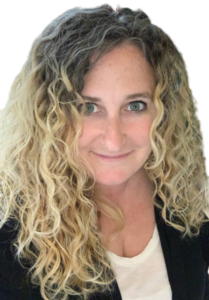 Susan Chasnov is Principal Counsel at Apple, joining the company with the acquisition of Beats by Dr. Dre in 2014, and currently serves as the global head of marketing legal for Beats and Apple Music. Susan was instrumental in building the framework of Beats' day-to-day operations globally in support of its mission – to hear music the way the artist intended. She is most proud of her cutting edge legal work around Beats' activations during the 2012 Olympics, the acquisition of MOG (which would become Beats Music and now Apple Music), and support of creative that breaks new artists and songs through amazing storytelling. Today Susan continues to support artists and music through her work for Beats, Apple Music and Beats 1, launching new music and driving subscriptions, through legal support of key partnerships in the overlapping worlds of music, sport, and culture.
Susan received her AB and JD from Duke University, where she was a proud member of DUMB, and still performs with the alumni band. She is often found volunteering at her son's school and with local youth sports, refereeing soccer this year.
About the Awards Ceremony
The awards ceremony will be held on January 25, 2020 at the Manhattan Beach Country Club.  For tickets visit https://theamec.org/2020-registration/  For further information including sponsorships and table purchases, please contact Aisha Harris (aharris@theamec.org), (310) 432-0550.  An announcement on all honorees is forthcoming next week.
AMEC 2020 Counsel of the Year Awards Honoree Announcement – Susan Chasnov: Music Counsel