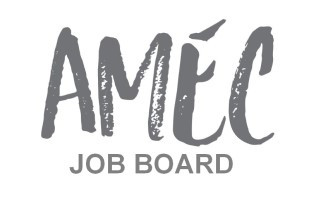 You can now post your jobs with AMEC and begin finding great candidates through our network of members. Our job board is also available for non-member at non-member pricing.
AMEC as niche job board and the benefits:
Niche job boards are generally smaller job boards that are location or industry focused. Many niche job boards are sponsored and/or maintained by industry leading professional associations. From a recruiter's perspective, the industry focus of niche job boards helps to target job advertisements toward qualified candidates. As an added benefit, recruiters report improved quality of candidates because candidates belonging to and seeking jobs through a professional association are often substantially more focused on career, skill, and trade development.
To submit your job posting, please go here: AMEC JOB

Enter PROMO CODE: AMEC100 and get the entire month of March for FREE. 
---
System Announcement
Dear Members,
Here at AMEC we have recently migrated to a new membership system. You will notice a difference in the login page and profile page appearance. Also, in some cases, some members had more than one profile, so the new system might send you a notification to renew, if your profile expired. If you believe the system notification is in error, please just let us know by replying to that notification email or sending an email to info@theamec.org and we will make sure and resolve the issue.
Also, if you have any issues logging in, etc, please do not hesitate to reach out to us.
Thank you!
The Association of Media and Entertainment Counsel
Announcing A New Online Member Interface and AMEC Job Board