THE ASSOCIATION OF MEDIA AND ENTERTAINMENT COUNSEL
&
JAMS
PRESENT A COMPLIMENTARY WEBINAR ON
COVID-19'S IMPACT ON HOLLYWOOD DEAL-MAKING
Tuesday, April, 21, 2020
10:00 a.m. – 11:30 a.m. (PST)
While all sectors of the US economy have been adversely impacted by Shelter At Home orders, the entertainment industry has been hit harder than most with virtually all award shows, film and television production halted. Unlike other businesses, traditional film and television production had already been adversely impacted by competition from online competitors, declining viewership and advertising revenues for award shows in particular. It will take many months to gear up production and many productions, and especially award shows, may never be revived or move to an online or virtual format once the emergency orders are lifted. Many articles and webinars have already been presented on employee benefits, unemployment and governmental relief for employers. However, none have directly addressed the unique challenges created by COVID-19 for entertainment and media companies. Join a distinguished panel of experts who will address the following topics:
The top five contract issues for film and television producers, creators and distributors including force majeure and impossibility of performance defenses.
Legal liability for cancellation of live events due to governmental shelter orders.
Entertainment industry specific issues for layoffs and business closures including meet and confer requirements.
Due diligence in deal closings
Brian Marler, Director, Houlihan Lokey's Technology, Media & Telecom Group
Erica Van Loon, Partner and Team Leader, Lathrop GPM's Intellectual Property Litigation Practice Group
The Honorable Margaret Nagle, JAMS
Arnold Peter, Managing Partner, Peter Law Group (Moderator)
FEATURED PEOPLE: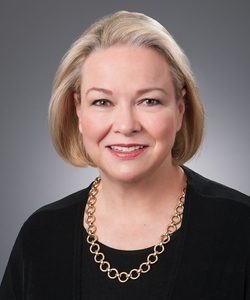 Hon. Margaret A. Nagle (Ret.) joins JAMS following an 18-year career as United States Magistrate Judge in the high-volume Central District of California. Here, she served as a settlement judge and presided over hundreds of diverse matters. Before serving on the bench, Judge Nagle was a trial lawyer for more than 20 years during which she litigated product liability, intellectual property, employment, insurance, environmental, antitrust, malpractice, and business/commercial matters.
As a mediator, Judge Nagle approaches every matter fully prepared, and with patience and persistence. Her experience as a trial lawyer combined with her bench experience enable her to relay to parties how a judge or jury will react to their case. Judge Nagle's reputation as an effective settlement judge stems from her ability to quickly grasp complex issues and settle cases even when dealing with emotionally charged parties and intractable positions. She is evaluative, candid, and tough when needed. As an arbitrator, she is thorough, organized, and managerial. Her firm grasp of the law leads to timely, well-reasoned decisions.
THE ASSOCIATION OF MEDIA AND ENTERTAINMENT COUNSEL AND JAMS PRESENT A COMPLIMENTARY WEBINAR ON COVID-19'S IMPACT ON HOLLYWOOD DEAL-MAKING