Here we list member-only events, outside networking events, the Annual Law and Justice International Film Festival Councel of the Year Awards
2021 COUNSEL OF THE YEAR AWARDS POSTPONED
The COVID-19 pandemic has caused many entertainment industry events around the world to be cancelled or postponed due to restrictions on large gatherings. After considerable discussion among its Boards, sponsors and partners, AMEC has decided to postpone the 2021 Counsel of the Year Awards which are traditionally held in January.
AMEC looks forward to honoring the legal leaders of the industry in January 2022. There appears to be a light at the end of a very long tunnel and in the Spring, AMEC will assess the situation for other live events. AMEC wishes you and your families a happy and safe holiday season.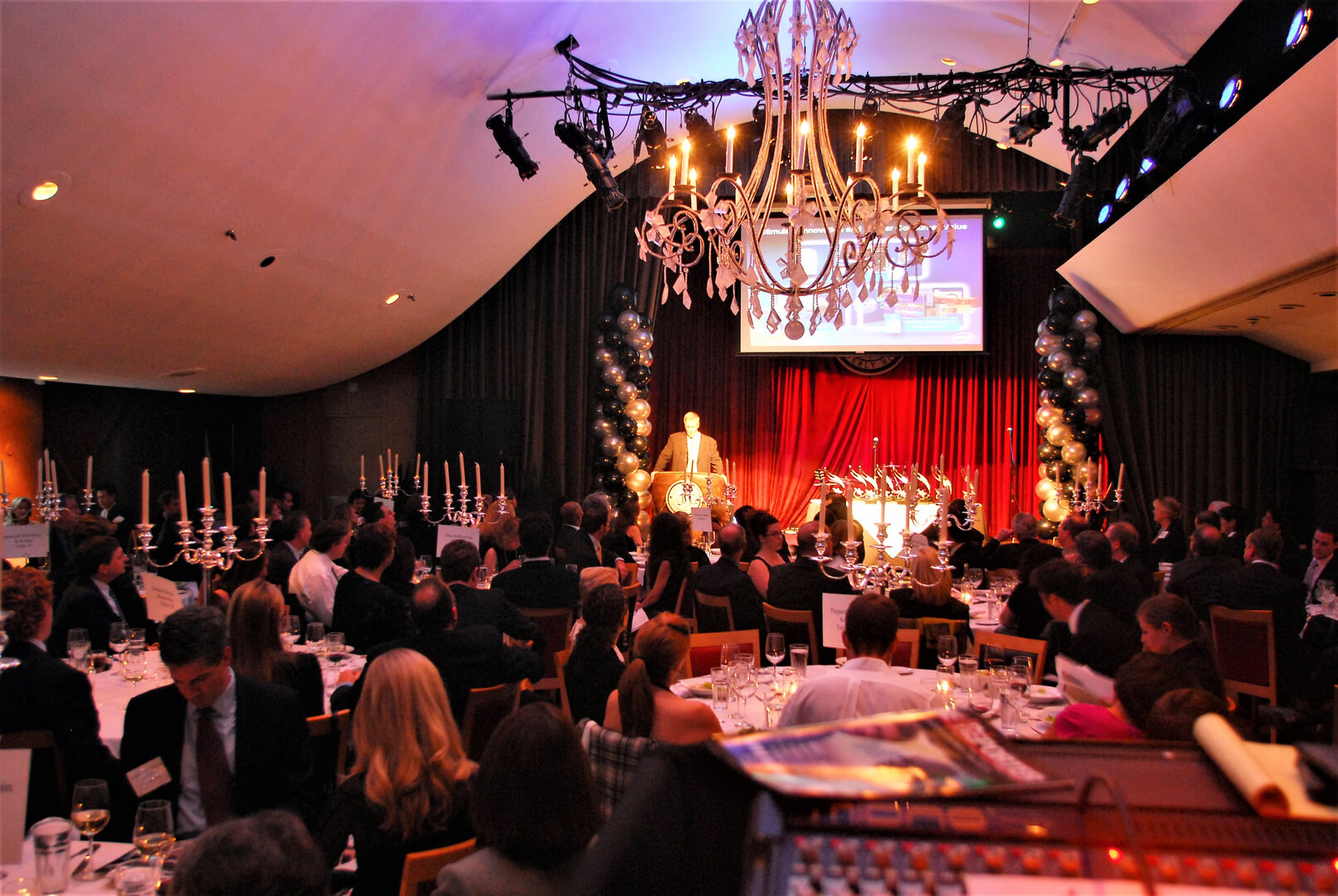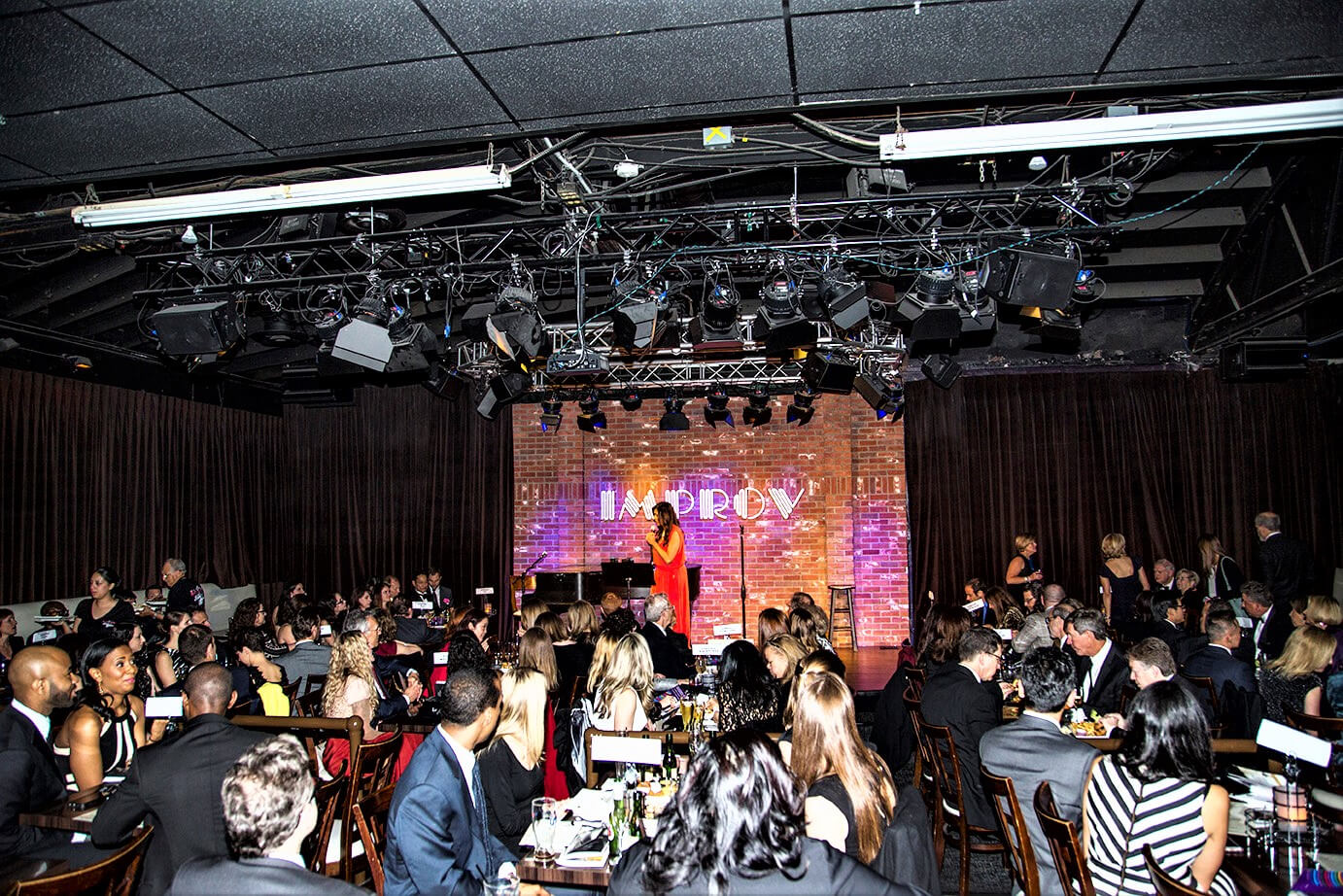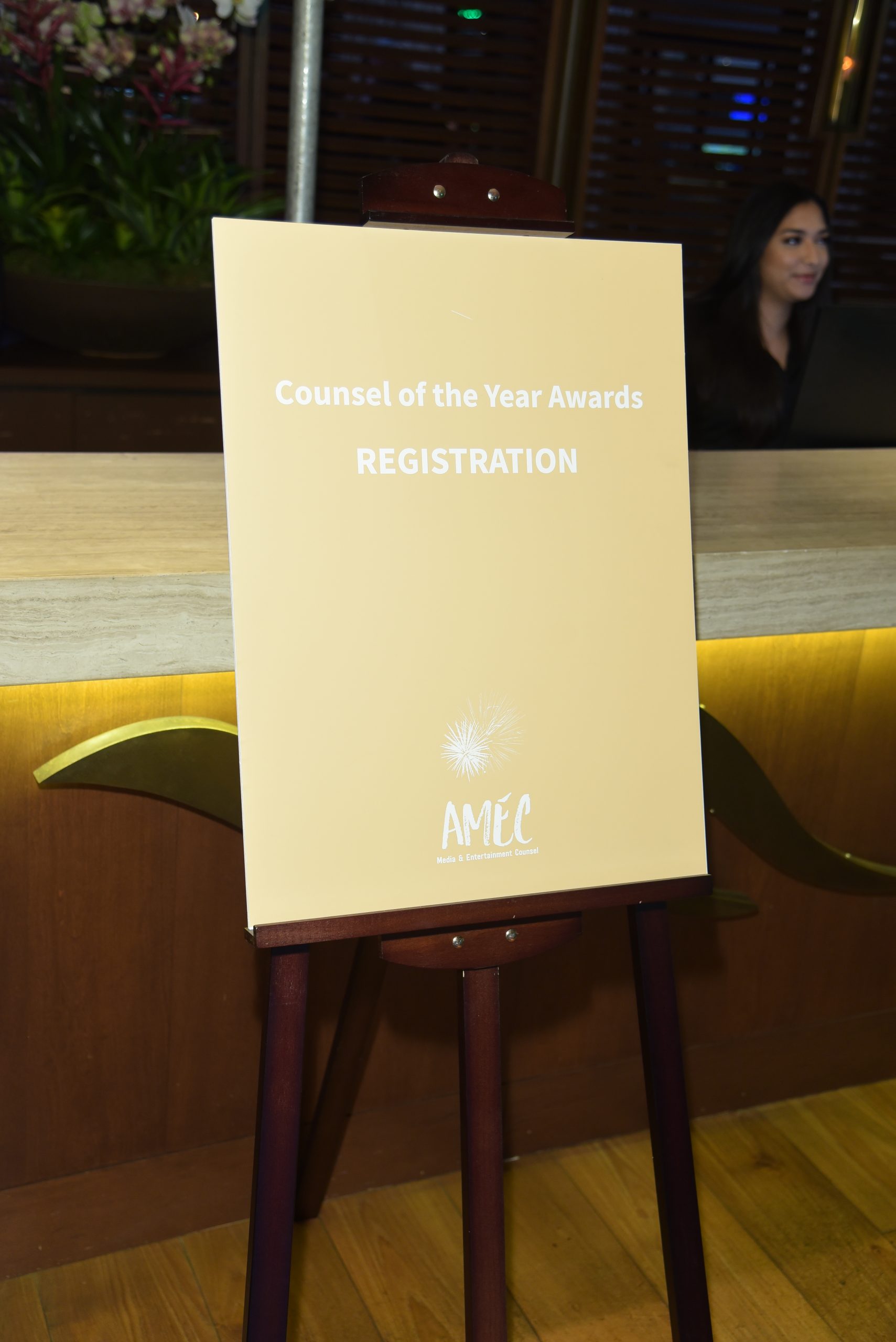 Upcoming events
Please note – Given the current circumstances regarding COVID-19 – All event schedules are subject to change. We will be providing weekly updates in our newsletter. 
Wednesday May 19, 2021 from 7 – 9 pm The AMEC Women Who Lead Board invites you to attend A Night of Trivia and Conversation
The AMEC Women Who Lead Board invites you to attend
A Night of Trivia and Conversation
Reconnect with old friends and meet new ones at our upcoming virtual event on May 19 from 7-9 pm. We will divide into groups and play trivia hosted by Brain Bash Trivia for the first hour and then socialize and network for the second hour. Please bring your own glass of wine or preferred beverage and prepare to laugh and have fun with the ladies and gents of AMEC.
When: Wednesday May 19, 2021 from 7 – 9 pm
Where: Via Zoom
Price: $10 for current AMEC members; $15 for non-members
(Zoom Meeting details emailed upon registration)
ABA INTERNATIONAL LAW SECTION ANNUAL MEETING - LOS ANGELES September 9 – 11, 2020
ALL FOR PANELS AND SPEAKERS
The Planning Committee is also developing "value added" programs for Wednesday, September 9, 2020, that are expected to feature international arbitration and the rule of law and will lead up to the Conference Welcome Reception that evening at the Millennium Biltmore. Three tracks and about 24 panels are contemplated, including plenary sessions, for the formal conference programming on Thursday and Friday, September 10 and 11, 2020. 
Links to the proposal forms can be found here: http://maestro.abanet.org/trk/click?ref=z11aidwdq5_0-3f456x3f7393x&  and  https://americanbar.qualtrics.com/jfe/form/SV_8euq4cgot4BsYrb
AMEC members have been asked to identify potential key-note speakers for the conference from the Media and Entertainment industry.  The Committee is looking for high-profile speakers for the plenary sessions and general counsel to speak on panels.  If you would like to suggest a panel or volunteer as a speaker please contact Co-Chair Mikhail Reider-Gordon, Mikhail@anticorruptioneducation.org or submit a proposal at this link:
http://maestro.abanet.org/trk/click?ref=z11aidwdq5_0-3f456x3f7393x& 
and 
https://americanbar.qualtrics.com/jfe/form/SV_8euq4cgot4BsYrb
Sheppard Mullin and AMEC Emerging Leaders Advisory Board presents… "Podcasting Issues in 2020" Date: Monday July 20th, 1:00 PM
"Podcasting Issues in 2020"
Date: Monday July 20th, 1 PM via Zoom
Panelists:
Seema Vora Kamath
Associate, Sheppard Mullin
Gordon Firemark
Entertainment Attorney and Producer and Host: Entertainment Law Update Podcast
Brandon Bauman
Senior Counsel, Business & Legal Affairs, Spotify
**This activity has been approved for Minimum Continuing Legal Education credit by the State Bar of California. Sheppard Mullin Richter & Hampton LLP certifies that this activity conforms to the standards for approved education activities prescribed by the rules and regulations of the State Bar of California governing minimum continuing legal education.
Webinar - THE CARES ACT AND THE ENTERTAINMENT INDUSTRY: WHAT YOU NEED TO KNOW Wednesday, June 10, 2020 10 a.m. (PST)
THE CARES ACT AND THE ENTERTAINMENT INDUSTRY: WHAT YOU NEED TO KNOW
Wednesday, June 10, 2020
10 a.m. (PST)
The most extensive federal government response to the COVID-19 crisis, the CARES Act, was set forth to provide economic assistance for Americans and small businesses, and to preserve jobs for our industries. Although the funds in these programs are tapped, such programs are expected to be replenished as part of additional legislation. Among the many components of the plan, entertainment and media companies can especially benefit from programs under the Small Business Administration and Paycheck Protection Program to survive the negative economic impact of this unprecedented crisis. During this webinar, the panelists will discuss the unique characteristics of the entertainment and media industry that affect the application process for a CARES loan.  Topics to be discussed include:
-What aspects of the industry qualify for the loan
-Determining the qualifying entity for subsidiaries
-How to calculate the loan amount
-Pointers to best structure the loan application
-Certification obligations and requirements
Alissa Miller, Partner, Entertainment, Akin Gump Strauss Hauer & Feld LLP
Vanessa Roman, Partner, Entertainment, Akin Gump Strauss Hauer & Feld LLP
This program is pending for 1.0 New York PP/PM credits, 1.0 general California, New Jersey and Texas credits. Applications will be made in Virginia as necessary. Akin Gump offers CLE credit in the following jurisdictions where the firm has an office: California, New York, Texas and Virginia. Akin Gump is a State Bar of California approved MCLE provider, has been certified as an Accredited Provider by the New York State CLE Boards and is an Accredited Sponsor for the State Bar of Texas.
A registration link for this webinar will be provided shortly.
CALIFORNIA AND NEW YORK MCLE WILL BE PROVIDED FOR ATTORNEYS
Webinar - COVID INSURANCE CLAIMS: CHALLENGES FOR THE ENTERTAINMENT INDUSTRY Wednesday, June 3, 2020 10 a.m. (PST)
COVID INSURANCE CLAIMS:  CHALLENGES FOR THE ENTERTAINMENT INDUSTRY
Wednesday, June 3, 2020
10 a.m. (PST)
This webinar will address the various COVID-19 issues arising under property insurance and liability insurance policies.  In particular, the panel will discuss Business Interruption, Civil Authority, and Contingent Liability coverages under typical commercial property policies. The topics will include the impact of virus exclusions that may exist in particular policies. The panelists will summarize the claims  asserted by policyholders in litigation throughout the US as well as insurer responses. In addition, the program will review the state and federal legislative proposals as well as executive and regulatory orders concerning coverage for COVID-19 business interruption losses. As part of that discussion, the webinar will address the potential constitutional issues presented by certain of the proposed legislation.
Robert Lewin, Co-Chair of Insurance and Reinsurance Group, Stroock
Julie Nevins, Special Counsel, Stroock
Here's the link to register for this webinar – https://stroock.webex.com/stroock/onstage/g.php?MTID=e21914a27a7104c484606d8643455541c 
NY MCLE: 1.0 Professional Practice; CA MCLE, 1.0 General. Attorneys seeking CLE credit must complete and return the affirmation form as directed.
Webinar - OPENING HOLLYWOOD: WHAT US MEDIA AND ENTERTAINMENT EMPLOYERS SHOULD BE THINKING ABOUT RIGHT NOW Tuesday, May 26, 2020 11 a.m. (PST)
Your
OPENING HOLLYWOOD: WHAT US MEDIA AND ENTERTAINMENT EMPLOYERS SHOULD BE THINKING ABOUT RIGHT NOW
Tuesday, May 26, 2020
11 a.m. (PST)
In this webinar, the panelists will discuss challenges US entertainment industry employers will face when bringing employees back into the workplace while maintaining appropriate safety.  The panel will discuss key considerations for employers to address in planning for a reopening of the workplace, such as:
-Government Orders
-Timing
-Workplace Safety & Prevention Strategies
-Testing & Health Screening
-Litigation Mitigation
Michael Brewer, Partner and Co-chair of the US Employment Disputes Group and North American Employment Disputes Group, Baker Mckenzie
Susan Eandi, Partner, Head of Global Employment and Labor Law practice group for North America, and Chair of the California Labor & Employment practice group, Baker McKenzie
Robin Samuel, Partner, Employment Practice Group, Baker McKenzie
Here's the link to register for this webinar – https://bakermckenzie.zoom.us/webinar/register/WN_uUACb0HNTvuM2FchmTaeTg    
Approved for 1.0 general California CLE credit, 1.0 general Illinois CLE credit, 1.0 areas of professional practice New York CLE credit, and 1.0 general Texas CLE credit. Participants requesting CLE for other states will receive Uniform CLE Certificates. Baker & McKenzie LLP is a California and Illinois CLE approved provider. Baker & McKenzie LLP has been certified by the New York State CLE Board as an accredited provider in the state of New York for the period 12/12/18-12/11/21. This program is appropriate for both experienced and newly admitted New York attorneys. Baker & McKenzie LLP is an accredited sponsor, approved by the State Bar of Texas, Committee on MCLE.
**While CLE/CPD credit may be pre-approved in certain jurisdictions, final CLE/CPD accreditation approval is anticipated, but not guaranteed.   
THE ASSOCIATION OF MEDIA AND ENTERTAINMENT COUNSEL & JAMS PRESENT A COMPLIMENTARY WEBINAR ON COVID-19'S IMPACT ON HOLLYWOOD DEAL-MAKING - Tuesday, April, 21, 2020 10:00 a.m. – 11:30 a.m. (PST)
Young Entertainment Professionals April 17th, 2020 @ 6PM
ARTS DISTRICT BREWING COMPANY
828 TRACTION AVENUE
LOS ANGELES, CA 90013
– Food
– House Draft Drinks
– Interactive Games
*Networking with up and coming young professionals varying in the fields of Business, Law, & Entertainment
AMEC & Nishith Desai Associates welcome you to the Inaugural seminar on Navigating Disputes in India - Feb 26, 2020
"LITERTAINMENT"
Discussions on
Contractual Pitfalls | Contours of Investigations | Enforcement of US Judgments & Awards in India
CA MCLE Credit to be provided
Save The Date: February 26, 2020
Timing: 3:30 pm to 5:00 pm followed by Cocktails
Venue: JAMS Century City Resolution Center, 1925 Century Park East,
14th Floor, The Watt Plaza, Los Angeles, CA 90067
Who Should attend: In-house Counsel, Transactional Attorneys, Business Affairs Counsel, Law Firm Attorneys, Litigators **
(**The session content and topic shall be equally relevant for non-Media Entertainment lawyers for understanding contractual pitfalls and navigating disputes in India. We welcome one and all to join us at the event.)   
Introduction
The US remains one of India's most important business partners, with the US-India corridor abuzz with activity. Strong story telling & compelling content, the proliferation of 4G, popularization of social media and rapid increase in smart phone users in India are some factors which have opened-up plenty of business opportunities for US companies in India. The entry of media giants like Netflix, Amazon Prime and Spotify fortifies the commitment that M&E businesses have made to make the Indian market a constant in their business plans and tap the massive consumer base it offers. The focus of the corporates has moved from only exploring market potential to active deal making, maintaining safer workplace environment and navigating contractual disputes.
Our endeavor is to bring together the business heads and lawyers focusing on the M & E Industry, to discuss, ideate and innovate with us. During the focused agenda of the event, the panelists shall discuss the three facets of handling crisis creatively and effectively in India- an anticipate, prevent and cure approach. The panelists shall share their experience on
Anticipate potential contractual pitfalls and IP issues from a litigation lens

Solving the conundrums of choice of law, selection of seat and venue of arbitrations & exclusivity of courts

Creative solutions & effective handling of contractual disputes with the aid of alternate tools for recovery like insolvency procedures

Handling internal and partner investigations in India addressing potential frauds and ethics complaints (including matters flowing from the whistle blower complaints and the "#MeToo" movement)

Effectively reducing dispute resolution time frame to 18/24 months using the newly formed commercial courts

Mechanisms to ease the enforcement of commercial judgments from non-reciprocating countries like US
The business and dispute resolution ecosystem is evolving and has seen a paradigm shift. Join us as the experts discuss and deliberate on the above and help you avoid and navigate disputes in India creatively and efficiently.
2020 Counsel of the Year Awards – January 23, 2020
Red Carpet Arrivals 5:00 p.m. VIP Cocktail Reception 5:30 p.m. Dinner and Awards Ceremony 6:30 p.m.
Attire: Black Tie Optional
– Presented by The Association of Media and Entertainment Counsel (AMEC). 
– Thursday, January 23,2020 
– Venue: Manhattan Beach Country Club. 
– Recognizing the role of attorneys in the judicial process, popular culture and entertainment industry. 
– Expected attendance: 300 participants.
– AMEC mailing list of 14,000 senior legal and business executives in entertainment industry. 
– Past attendees and honorees have included: NBC/Universal, Warner Brothers, Sony, MGM, Paramount, Electronic Arts, Writers Guild, Creative Artists Agency, SAG/AFTRA, Los Angeles Dodgers and Major League Baseball, National Basketball Association, Lincoln Center, etc. 
– Expected attendance at Festival and Awards: 300. 
– Media includes entertainment, international, regional and local. 
– Past sponsors include: PricewaterhouseCoopers, Korn Ferry Intl., Screen Actors Guild and major international law firms.
Aisha Harris
Office 310.432.0550 aharris@theamec.org
1230 Rosecrans Avenue, Suite 210
Manhattan Beach, CA 90266
AMEC's Women Who Lead Advisory Board, in collaboration with Women's Voices Now - Monday, November 18th at 7:00 PM
Another evening of career advice and networking, this time focused on giving attorneys and filmmakers an opportunity to provide each other with general advice for finding success in the entertainment industry.
Where: BuzzFeed's office in Hollywood (1140 N. Citrus Ave, Los Angeles, CA 90038)
When: Monday, November 18th at 7:00 PM
(Registration will begin at 6:30 PM)
Registration will be followed by a mini-speed networking session to begin promptly at 7:00 PM
We'll then break into smaller groups to be led by accomplished filmmakers and entertainment attorneys (including attorneys-turned-filmmakers and filmmakers-turned-attorneys) who will share their career stories, share their career development tips, and answer your career-related questions.
These speakers include:
Grace Duplissea (SVP, Business & Legal Affairs, The H Collective)
Phillip Rosen (Founder & Principal, Rosen Law Group, P.C.)
Grace Santos (Filmmaker)
Please make a donation to:
WOMEN'S VOICES NOW

* The information obtained at the meeting is not, nor is it intended to be, legal advice. The purpose of the event is for attorneys and filmmakers to network and share stories regarding career development.
Holiday MixerCome join your fellow entertainment attorneys for networking and drinks - Monday, November 4th, 2019
Holiday MixerCome join your fellow entertainment attorneys for networking and drinks.
When: Monday, November 4th, 2019           
Time: 6:30pm-9pm
Where: Above SIXTY (SIXTY Beverly Hill 9360 Wilshire Blvd
We will be accepting donations for the Children's Hospital Los Angeles. Please see list of approved donation items:
Cash donations will also be accepted and we will purchase gift cards with them. 
AMEC proudly supports the USC Gould School of Law - Beverly Hills Bar Association 2019 Institute on Entertainment Law and Business - Saturday, October 26, 2019 - 8:45 a.m. to 5:00 p.m.
When: Saturday, October 26, 2019 – 8:45 a.m. to 5:00 p.m.
Where: The USC University Park Campus
What: Network with over 700 entertainment professionals!
The Institute will feature luncheon keynote speakerFX Networks Chairman John Landgraf and Bruce Ramer in a
special lunch conversation on the state of the Industry, along with dozens of other entertainment Industry players.
The 2019 Institute's theme, "Implosion/Explosion: Shockwaves of Change in Entertainment," will focus on how to make
the most of the constantly evolving entertainment landscape.This year's sessions will cover:
– how the internet impacts content and society
– the rise of the trillion dollar companies and the M&A view ahead
– legal jeopardies that cause nightmares for entertainment lawyers
– the challenges facing the musical artist and their representation team
– addressing the challenge of unlicensed uses
– making sense of fair use law and its application
– co-financing and marketing films for maximum US/China box office
– the latest deal-making trends, pitfalls and challenges
– ethics rule changes affecting entertainment lawyers
– the Talent Agencies Act and how it impacts attorneys
6.25 hours of CLE credit, including 3 hourslegal ethics creditfor lawyers, and 5 hours of CPE credit will be available.
​
Exhibit at or sponsor the 2019 Institute!
Call us at (213) 821-3580, email us at cle@law.usc.edu, or visit us online at http://gould.usc.edu/cle/entertainment.
We look forward to seeing you on October 26! #USCLawEnt
USC Gould School of Law Continuing Legal Education
A tradition of excellence addressing today's issues
REGISTER NOW
The Association of Media & Entertainment Counsel's Emerging Leaders Board will be hosting a conversation on Brand Protection in the Digital Age - Wednesday, October 23, 2019
The Association of Media & Entertainment Counsel's Emerging Leaders Board will be hosting a conversation on Brand Protection in the Digital Age

Topics that will be covered include:
– IP protection and enforcement in digital spaces 
– Legal considerations for working with social media influencers 
– Contractual morality clauses 
Speakers:
Rollin Ransom  of Sidley Austin LLP
Hannah Taylor  of Frankfurt Kurnit Klein & Selz PC
Jaia Thomas , Sports/Entertainment Attorney; Founder, Diverse Representation
Event Information:
Where: Sidley Austin LLP,
1999 Avenue of the Stars, 17th Floor
Los Angeles, CA 90067
When: Wednesday, October 23, 2019
6:00 PM: Check-in (Wine/beer and light hors d'oeuvres will be served)
6:30 – 7:30 PM: Presentation
$25.00 – Members
$30.00 – Non-Members
Parking Information:
Available at the Westfield Century City Mall 
ENTER PROMO CODE: AMECELB FOR $5 OFF